The Oscars 2021
The Oscars are upon us! And, what do you know? Nobody seems to care. Not only in an awards don't matter in art kind of way. Also because what often boils down to a masturbatory, congratulation fest for some of the most aloof people in society doesn't seem like the most important thing in the world right now. But in particular because: this year's nominees? Well, they're fine. With just a couple of exceptions, the films up for best picture are actually very good— and in some cases— somewhat unconventional. All across the board, there seems to be a balance of diversity, i.e. #oscarsnotsowhitethistimearound. Unfortunately that has translated to very little interest in both mainstream and social media. There's no controversy, so what's the point? Which is kind of sad because, some of these films? They're actually worth checking out. Whatever happens this Sunday evening, here's my rundown of the nominees and what I think of them in order of arbitrary personal preference/who should probably win.
8. The Trial of the Chicago 7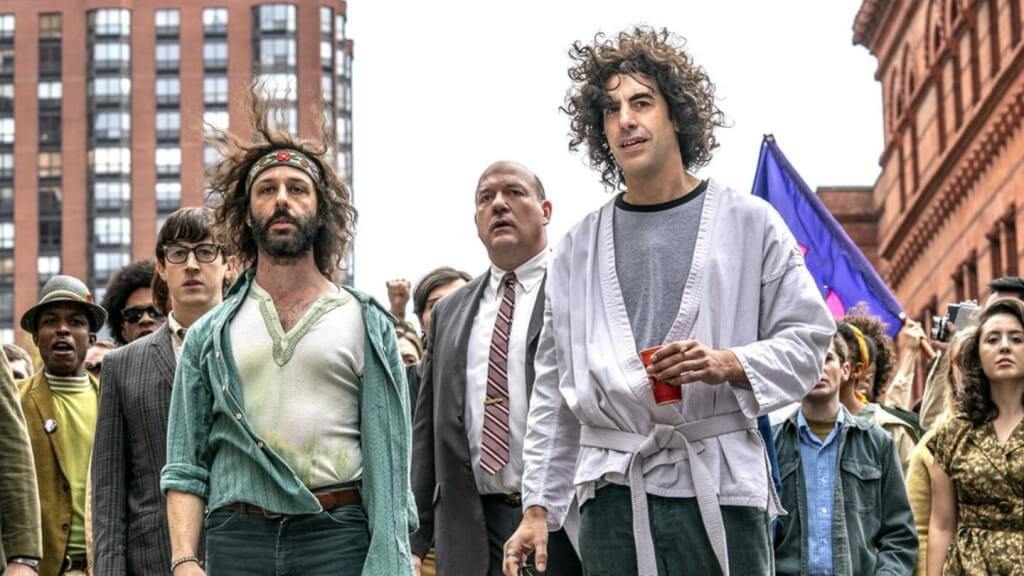 This is my least favorite of all the nominees, but it's by no means a "bad movie". It's well written, competently directed and decently acted. It is, by far, the most oscar-baity of them all, with Aaron Sorkin going for a Spielberg-esque ensemble court/social drama based on true events. And while Sorkin is indeed one of the greatest living screenwriters, whenever he directs a movie I always feel like: that was fine, I guess, but I don't think I'll be watching that again. A very different sentiment to when I've seen his scripts directed by others (see The Social Network, Moneyball, Charlie Wilson's War, etc.). Sascha Baron Cohen is nominated for Best Supporting Actor for playing peace activist Abbie Hoffman. It's fun to see him doing something that's not straight-up comedy, but most of the time it just felt like, "Oh look, Sascha Baron Cohen is doing another accent."
7. Promising Young Woman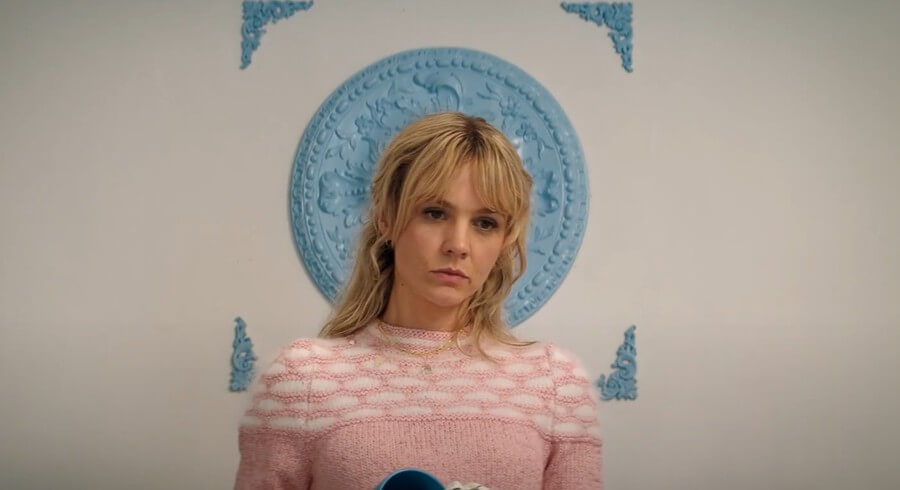 This is perhaps the oddest one of the bunch. It feels like a weird genre hybrid that doesn't quite work and is barely held together by a tour de force performance by Carey Mulligan. It goes from revenge thriller; to romantic comedy; to social commentary; to dark satire. It deals with the traumatising repercussions of sexual assault in an uncomfortably direct manner— which is, of course, the point of the film. Unfortunately— though it has some very memorable and interestingly executed sequences— some scenes feel sloppily patched together and written so as to "make a point", instead of in service of better telling the story. In the end, even though I agree with the politics of the film, its tonal inconsistency keeps it from actually being anything close to great.
6. Nomadland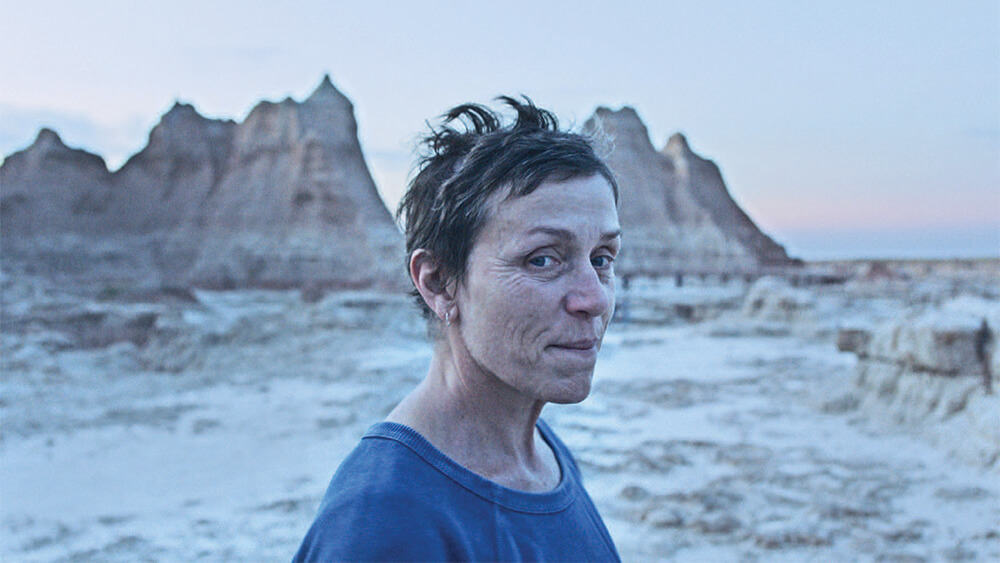 If anything is certain, it's that Nomadland is going to win Best Picture (and Director). It's the most "zeitgeisty" of them all and has won just about every award. I liked a lot about its presentation, tone and Frances McDormand's performance. It's a beautifully shot, poetic road movie, where the road in question is also home. Nevertheless, I feel like the film wanders off in its third act and doesn't quite know what it wants to be or say about the people and the counterculture of contemporary nomads it depicts. Which, in a way, is arguably quite fitting, as it reflects the state of mind of its protagonist. It has brought much deserved attention to a current phenomenon in our society. Yet if I'm perfectly honest, I found myself less interested in McDormand's fictional character, and more in the real-life nomads who played themselves in the film. In other words, sometimes I wished I was watching the documentary version of the film, as long as it was also directed by Chloe Zhao.
5. Mank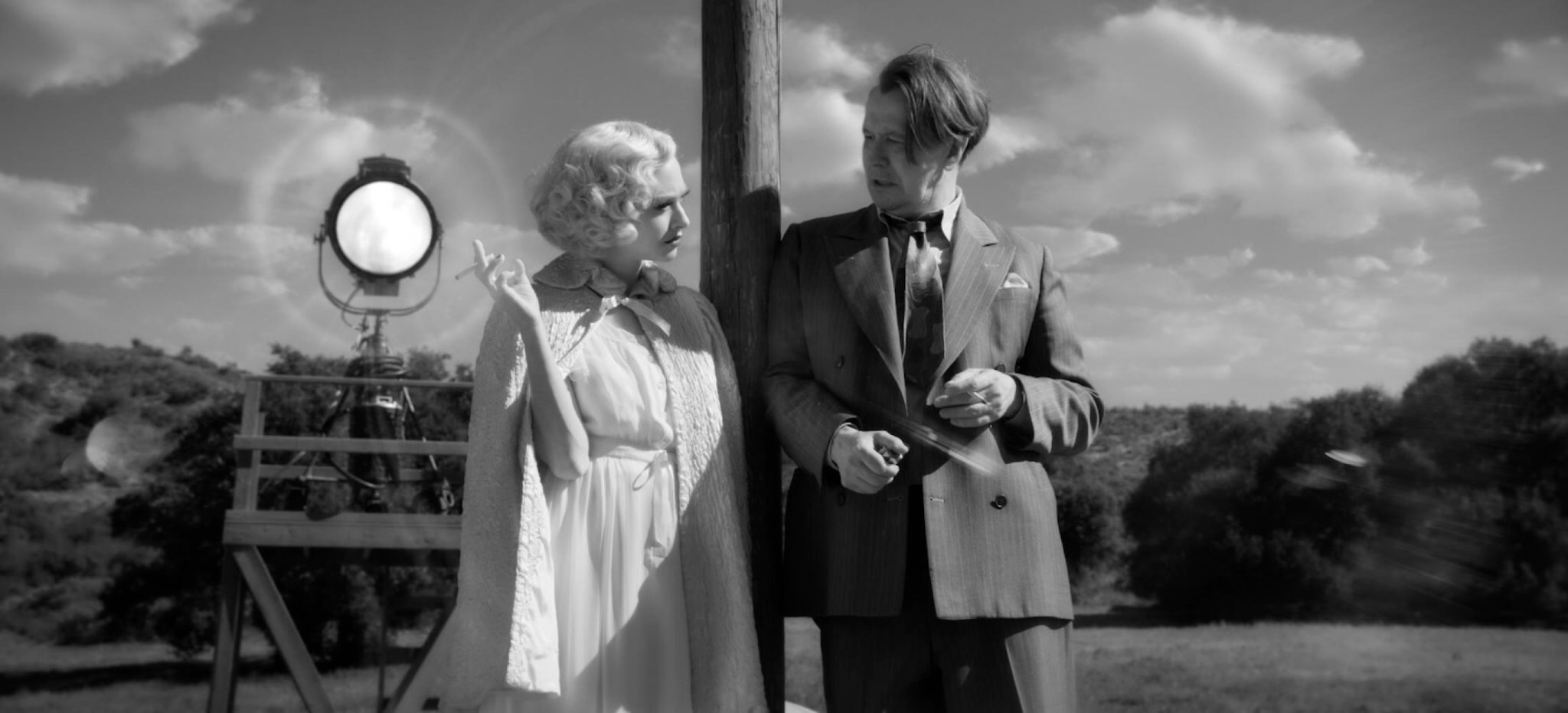 I am an unabashed Fincher-head. So you'd be hard-pressed to find a movie of his that I don't like on some level (yep, even Alien 3!— don't @ me). Mank is middle-of-the-road-Fincher for me. I love what it's about, which is— contrary to popular belief— not a "love letter to old Hollywood". Instead, it's a fascinating dissection of a troubled, self-sabotaging man's creative process, and a subversion of a cinematic legend. A lot of the film is invention, despite being based on real people and real events. Its highly stylized, hyper meticulous simulation of a bygone cinematic look and tone is meant to feel fake-ish— trick you for a little bit, but then pull you out to remind you that even a cynical takedown of old-fashioned movie making is, in itself, a mirage. Even though it probably won't win any of the 10 categories it's up for — except perhaps cinematography and/or score — it is brilliantly directed, and both Gary Oldman and Amanda Seyfried deliver pitch-perfect performances.
4. The Father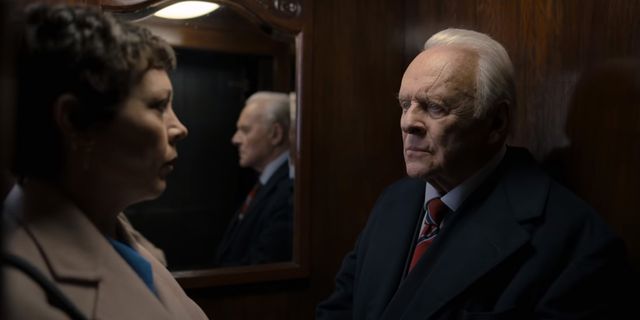 Based on the play written by director Florian Zeller, The Father is a harrowing study of a man experiencing the symptoms of dementia. The film is structured like a disorienting, nonlinear nightmare. Time, events and the people moving through them meld together, giving us a glimpse of what living inside a mind that is slowly fading away could be like. It's the kind of thing that could come across as gimmicky if not executed intelligently. However, thanks in great part to Anthony Hopkins' nuanced and measured performance— as well as Olivia Colman's heartbreaking portrayal of his loving yet desperate daughter— The Father becomes a unique exercise in empathy for both the people who suffer from this condition, as well as those trying to care for them.
3. Judas and the Black Messiah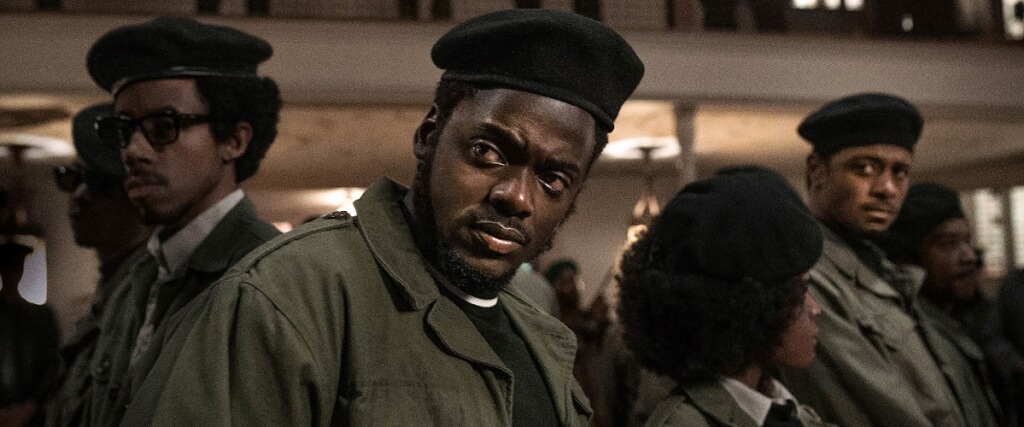 This is not your average biopic. The story of Black Panther Chairman Fred Hampton— a lesser known yet fascinating character in the civil rights movement in the late 60s— is slyly folded into a crime drama about betrayal and deception, as seen from the perspective of William O'Neal, the troubled young man who collaborated with the F.B.I. against Hampton. It's essentially The Departed meets Spike Lee's Malcolm X, and just as good a movie as either of those— if not better. Director Shaka King effectively maintains tension and an exhilarating sense of paranoia throughout the entire film; while simultaneously paying homage to the incredibly precocious Hampton and his powerful but challenging ideas on what it means to be free in a society that systematically discriminates against you. Both LaKeith Stanfield as O'Neal and Daniel Kaluuya as Hampton deliver phenomenal performances, the latter being a shoo-in for the Best Supporting Actor Oscar. Kaluuya is so electrifying as Hampton, I almost considered joining the Black Panthers— but then remembered that I wasn't a black man living in Chicago in the late 60s.
2. Sound of Metal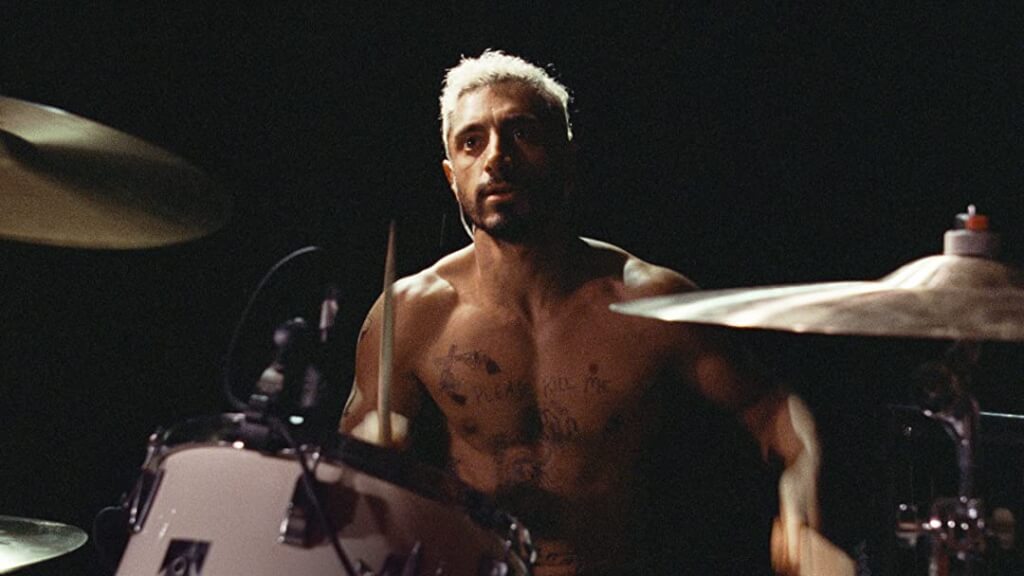 Sound of Metal manages to do two things exceptionally well. It delivers a powerful character study of a passionate but very conflicted young musician coming to terms with hearing loss; while portraying the deaf community as its own culture, instead of just a group with a disability. Riz Ahmed carries the film with a painful, visceral performance as drummer Ruben— a recovering drug addict who has to leave his partner and bandmate Lou (Olivia Cooke) behind to learn how to manage his sudden affliction with the help of Joe (Paul Raci, who's very deserving of his Supporting Actor nomination). I was blown away by Ahmed's commitment to the part. He completely disappears into the volatile yet vulnerable Ruben, and— with the help of a uniquely immersive sound design— we disappear into his reality. At the heart of the film is a sentiment not too often expressed in cinema: The desire to grasp a sense of who we are to ourselves and others is more defining than an actual concrete identity.
1. Minari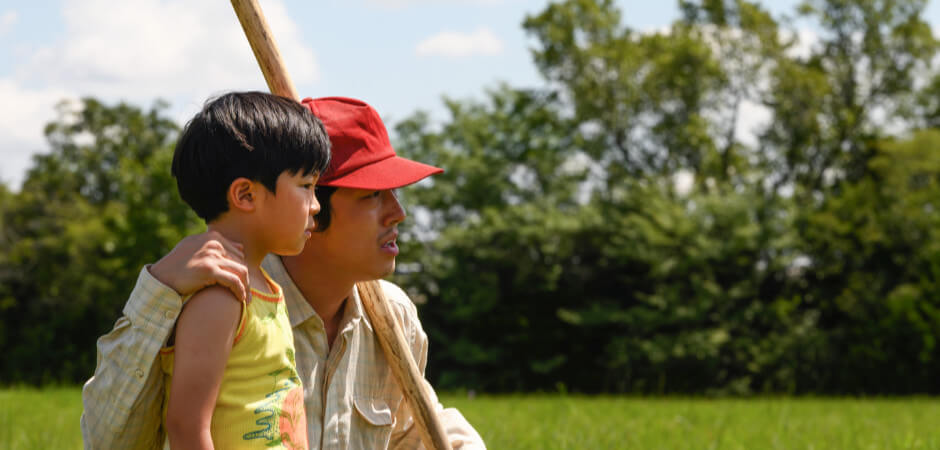 Minari is not necessarily my favorite film of the year. I do, however, feel it's the most deserving of the Best Picture award for a few reasons. It is a movie that is so confident in what it's about, it doesn't feel the need to hit you over the head with an explicit message or show off with convoluted metaphors. And despite being based on director Lee Isaac Chung's childhood experience of his Korean family trying to make it in rural Arkansas in the 70's, it is as much an immigrant tale, as it is a completely relatable American struggle. There is an unintentional timelessness to how the story is framed, as well as a refreshing lack of judgement for all the perspectives of the members of the Yin family. The movie does not, however, wallow in nostalgia or succumb to preachiness. It is as warm as it is cold; it displays the harsh realities of a family's plight— both sudden and gradual— without losing its emotional core. Steven Yeun and Alan S. Kim are both fantastic as father and son. However, it's Yuh-Jung Youn— the grandmother— who delivers one of the best performances of any movie that came out last year.
The Do-Over (Snubs R' Us )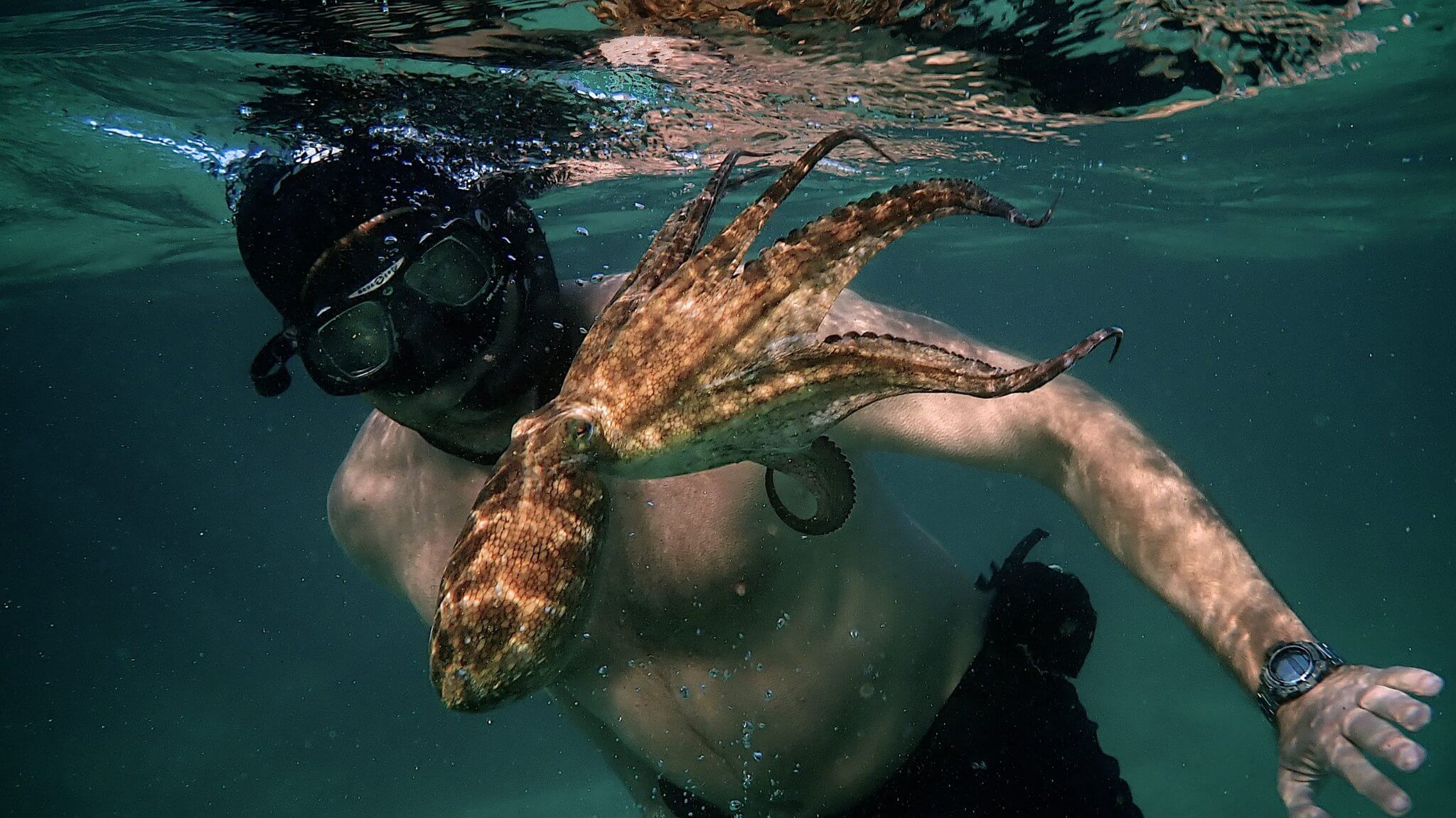 Even though I'm generally happy with most of the films the Academy decided to highlight, there are a couple of pictures that I feel have earned the right to be among the nominees as well. I.e., if had Infinity Stones level power that could only be used to rearrange the Oscar roster and make predictions, it would go a little something… like this:
Get rid of

The Trial of the Chicago 7

and

Promising Young Woman.
Add in

First Cow, Kelly Reichardt's near perfect film about friendship, entrepreneurship and pastries in the harsh American frontier; and I'd give Orion Lee a Best Supporting Actor nod in place of Baron Cohen.
Charlie Kaufman's

I'm Thinking of Ending Things

was completely snubbed despite being one of the most impressive cinematic achievements of 2020. Most likely because it was, to put it lazily: "too weird". From acting to make-up, writing and most certainly editing— it definitely merits some more recognition in virtually every eligible category.
The Danish entry

Another Round

is nominated for Best International Feature Film and Best Director (Thomas Vinterberg), but I suspect the only reason it didn't make the most prestigious cut had more to do with campaigning and promotional politics than the film's actual achievements. And I frankly don't know what else Mads Mikkelsen has to do for more people to get on the Mads-Train. Brilliantly mischievous movie.
Unfortunately, the Animation Feature category still mostly implies "family friendly" at the Oscars, which allows for some very run-of-the-mill films to get nominated (e.g.

Onward;

Over the Moon) in favour of more challenging pictures I would prefer to see get a nod, such as the Chilean

The Wolf House. I'd love to see

Wolfwalkers

win, but we all know that

Soul

has it in the bag.
In the acting department, it'll be great to see Chadwick Boseman get a posthumous Oscar for

Ma Rainey's Black Bottom, even if technically both Anthony Hopkins and Riz Ahmed delivered stronger performances. The same goes for Viola Davis, whose Academy recognition is long overdo (though it wouldn't be the least bit surprising if Frances McDormand gets her third statuette). Daniel Kaluuya is obviously getting Best Supporting (even though he technically should be nominated for Leading). The Female Best Supporting is in fact the most interesting category of the whole event. Yuh-Jung You from

Minari

will most likely get it (and deservedly so); but Amanda Seyfried as real-life starlet Marion Davies knocked it out of the park as well, and it would be the best moment of the evening if Maria Bakalova from

Borat Subsequent Movie Film…

would give an acceptance speech in character as Borat's daughter Tutar. One can only dream…
And finally, a quick remark on the documentary features: WHY. THE FUCK. IS

MY OCTOPUS TEACHER.

NOMINATED? Seriously. Why? All the other documentaries are fine. You could've nominated

Dick Johnson's Dead: a somewhat flawed but highly original exploration of death and how it affects those around us. Or

Feels Good Man: a fascinating look at how the creator of Pepe the Frog has coped with inadvertently creating the most popular meme in Internet history and his struggles to reclaim it from the people who've appropriated it as a symbol of hate. No. Instead, let's go for some rando who has a mid-life crisis and falls in love with an octopus and— in an act of self-delusion and blatant anthropomorphization— convinces himself that the octopus loves him back. Then goes on to stalk said octopus with a GoPro and a drone for months. Until the octopus dies. And the whole thing is framed as— and I kid you not!— a profound, philosophical journey of (capital M) Man's connection to Nature. Yeah… it's just a middle aged white-dude perving on a squid. It's border-line live-action tentacle porn. There. I said it. #oscarswhatthefuck
And on that note:
Enjoy the show!
Search for previous posts
Subscribe to our newsletter
Get FilmScout delivered straight to your inbox. One email per week. All the latest posts. No spam, ever.