Bo Burnham's Inside: The Content's Content
I can see them now. The opinionated social media threads. The pointless hot-takes spiraling further down into the eternal hellhole that is a modern-day Internet discussion. From "Is this even comedy?" to "This will change comedy forever!", hyperbolic pronouncements similar to those sparked by Hannah Gadsby's 2018 phenomenal special, Nanette. And just like with the Nanette-aftermath, those kinds of self-righteous, absolutist declarations seem completely irrelevant and— in the best of cases— utterly naive.
To politely get some of you to step down from your virtual soap-boxes: Yes, Bo Burnham's new Netflix special Inside is, indeed, a COMEDY Special. And, like Nanette, it is funny. When it wants to be, that is. In fact, it's funnier than almost anything else available on Netflix's infinity wall of content right now. Particularly in the moments when it seems like it's about to go off the rails: a primal scream during the "Jeff Bezos Theme Song"; a somewhat worrying and earnest confession of suicidal thoughts that devolves into expertly performed cynicism.
And, while it is truly a unique and successful artistic experiment, no— it won't change comedy forever.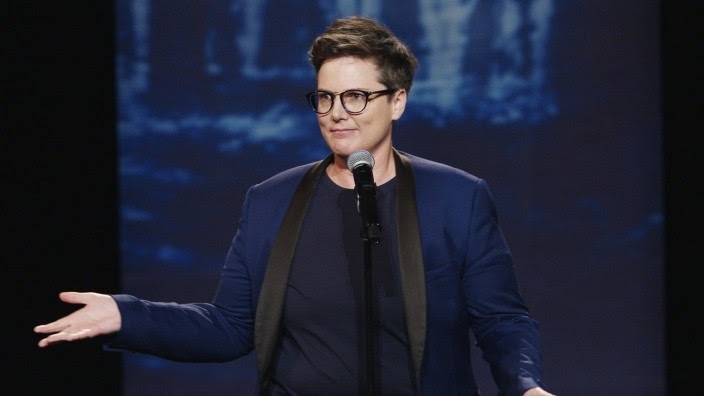 A Comedy of Deconstruction
It does, however, follow in a tradition of comedic art-form deconstruction and meta-commentary that stretches back over half a century. Milton Berle in 1959 having an argument with himself from 10 years before about how much comedy had changed by then. The entirety of Andy Kaufman's work throughout the 70s and the 80s. Maria Bamford performing a whole special in front of her parents in their living room. Tig Notaro starting a somewhat improvised set by revealing she has cancer, talking about it for half an hour and somehow making it as poignant as it is incredibly hilarious. Of course, the aforementioned Nanette. Neal Brennan's brilliant standup/mental health exploration Three Mics. Tim Heidecker's caustic An Evening with Tim Heidecker. Demetri Martin's ultra-introspective Overthinker. James Acaster's reality blurring Repertoire. Chelsea Peretti's One of the Greats. And that's just to name some of the more recognizable ones.
Burnham's Inside, however, stands out from the rest for a few reasons:
It was filmed over the course of a year, so it's not so much a live standup set as it is a "lived in" solo variety show.

It was completely created in what appears to be total isolation.

It is predominantly musical in nature.
All of which works to the now 30-year-old- comedian's advantage, as he manages to transition from contemporary societal critique which is at times personal (the frustrations of Facetiming with your mom, awkwardness of sexting), at times global (social media/influencer culture, toxicity of modern capitalism), to having what seems like an all-too-real mental breakdown, while giving us a behind-the-scene style documentary glimpse of how he's putting it all together as he's showing us the end product itself.
Burnham, who of his own admission had quit performing live comedy five years ago as a result of increasingly common panic attacks on stage, still seems to be struggling with mental health. He's now, however, arrived at a level of artistic and personal maturity to deal with it in a more profound and responsible way, all the while staying true to an even more refined yet sarcastic comedic voice his fans have been familiar with since he first became a YouTube sensation playing self deprecating songs from his bedroom in his late teens.
Emotional Extension Chords
On a purely technical level, Inside is no less impressive. In fact, as far as DIY entertainment goes, this feels like a solid contender for the gold standard. Burnham's 2018 feature debut, Eighth Grade, had already showcased his ability as a writer/director. It seems fair to assume that his interest for the more practical aspects of filmmaking were heightened during that experience.
The interstitials of him playing with light settings, messing up song takes and watching himself on his computer screen during the editing process are fascinating and indicative of a somewhat obsessive artist committed to a vision which evolves in real-time as he moves from section to section of the production process— as well as adding to the overall narrative structure of the entire piece.
Introspective Bangers
Apart from being obviously parodic and satirical in nature, the music is at times as well produced and as catchy as any high-profile pop or R&B album on the Billboard Hot 100. It's as if The Lonely Island had a significantly lower production budget, but a sharper lens pointed towards society's troubles, as well as towards the somewhat troubled mind of one of the most deep-thinking entertainers of the YouTube generation.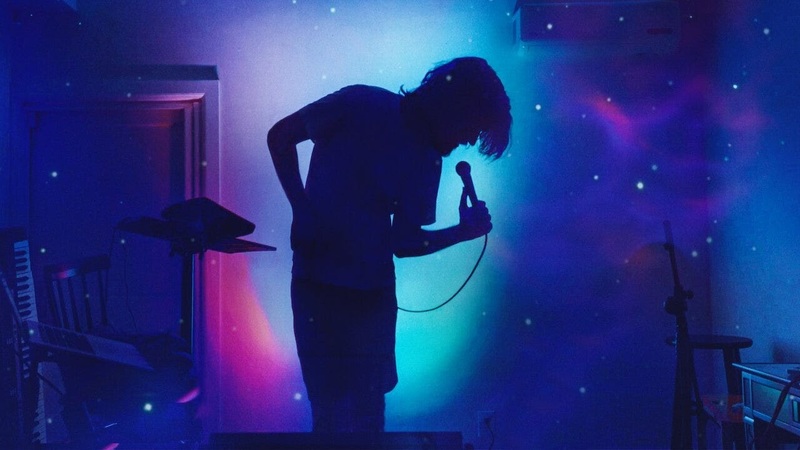 Lockdown Masterpiece
Despite having barely any direct references to the coronavirus pandemic, Inside is also a discerning reflection of the specific moment we've been going through collectively this last year and a half. It delves into how isolation—both physical and mental— can take a tremendous toll on our psyche. With an intentionally corny little ditty towards the end of the 90-minute runtime, he illustrates how— as much as the internet gives us the possibility to reach out to those we love and find our tribes— it's also a place that can fuel our anxieties and lead us down an insatiable path of self-destruction.
The word "masterpiece" gets thrown around a lot when describing the works which, while not without merits, are sometimes more derivative and shallow than their proponents are willing to admit. In the case of Burnham's latest outing, however, this overused term would not be an exaggeration, as it possesses a level of artistic intellect and commitment which— while it won't completely alter the course of comedy as a whole— will certainly leave an indelible mark in the history of the art form.
Search for previous posts
Subscribe to our newsletter
Get FilmScout delivered straight to your inbox. One email per week. All the latest posts. No spam, ever.