Another Dylan
Bob Dylan has always been a rare specimen to me. On the surface, he is a rock & legend. However, if you dig deeper into his work, you start to realize that he is much more than that. To many, before being a rocker, he was first and most importantly a poet; he was awarded the Nobel prize in literature in 2016.
Funnily, Dylan doesn't seem to think that recognition is itself something to look after. Like a wise man who knows well-hidden secrets about life, he is able to look at things and see what others don't. To him, the process of making art seems to be more important than the actual result. That would explain why he often changes his songs so that they end up being different when compared to the original recordings.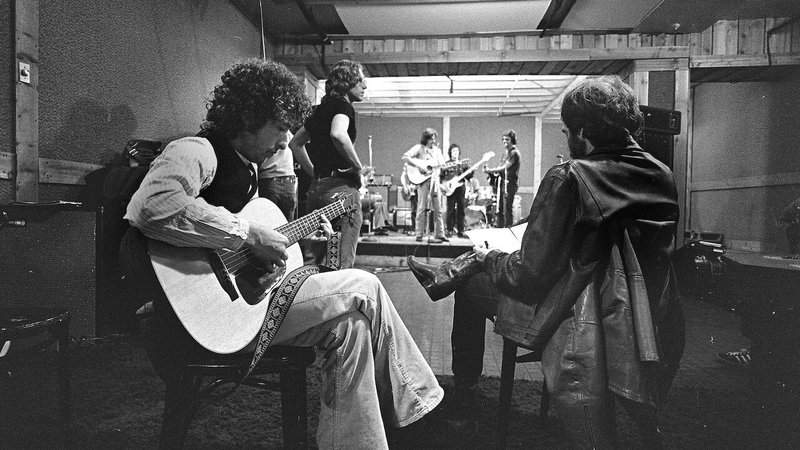 To me, this has always been something I've never felt at ease with. I've always had mixed feelings about the idea of listening to a song that is not the one I know. A part of me just wants to listen to the song as I've come to like it. However, this attachment to form is kind of everything that Dylan isn't.
Only recently did I come to realize an entire side of Dylan that had been hidden to me, even though I had listened to his music for years. As I watched Martin Scorsese's film about the Rolling Thunder tour, I came to realize Dylan's true artistic nature.
The Artist and the Process
Not all artists are the same. For simplicity, we can say there are two types of artists. The first type consists of those artists that are focused on the end result, the work of art itself. These are those artists that are probably more concerned with how others will perceive their work than with the actual work and the process behind it.
The second type of artist consists of those that are concerned, instead of with the end result, with the process. Unlike those artists from the first type that are seeking validation through their work, the second type is indifferent to others' opinions. They care more about the process than the result.
To some, as it seems to be the case of Dylan from watching the documentary, the process never really ends. A song is never really finished, so why not change it when played live? Why do the same thing over and over again? The process is where all things come to life. It is in it where we find those things that we didn't even know existed.
Dylan seems to understand this very well.
Thought Will Fuck You Up
It is ironic that, for someone who seems to be so devoted to social causes, for someone who is thought of as being a free thinker, the idea of thought fucking you up is true. Although, in a way, it kind of makes perfect sense. Thought is putting down into words what we experience. It is a way to freeze a moment in time. There's nothing wrong with thought, but giving it too much power can become a burden. Thought can imprison us.
There's a scene in the documentary that perfectly explains this. Dylan talks with Joan Baez, with whom he had a romantic relationship when they were younger. As they talk about their respective marriages and Baez reflects on her own, Dylan states beautifully that 'thought will fuck you up.' Contrary to what one might think at a first glance, Dylan is not saying that thought is itself evil.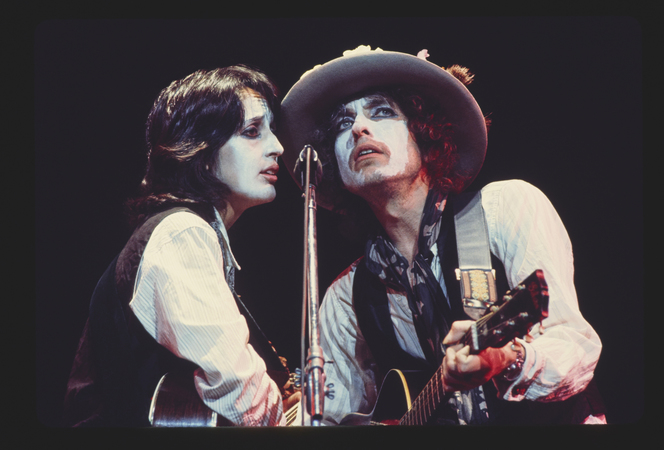 On the contrary, he seems to say that there's no reason why we should be slaves to our thoughts. Oppression occurs at different levels, one of them being the self-built cells that we surround ourselves with. The first and most important prison to be dismantled before we are allowed to be free is the one we build within our minds.
Bob Dylan for President
This idea shows up once again at another point of the documentary. The band stops playing after a song is finished, and in the crowd, a yell stands out. 'Bob Dylan for president' is what the spectator cries out, to which Dylan brilliantly replies, 'President of what?'
I know I am probably overinterpreting something way out of proportion, but to me, this reply contains the essence of Dylan the process lover. From my perspective, he isn't just saying that he wouldn't want to be the president of anything. He is also saying that there's nothing to be president of. The idea of countries, borders, laws, these are all some of the prisons we build. We tell ourselves they are for the best but are they?
Freedom is a hard thing to get a grasp of. It is possible to live one's life under the illusion of freedom without even realizing it. The process has the power to free us from the work of art. Constant motion keeps us from being prisoners to our own devices. One just has to keep on rolling like a thunder.
Search for previous posts
Subscribe to our newsletter
Get FilmScout delivered straight to your inbox. One email per week. All the latest posts. No spam, ever.